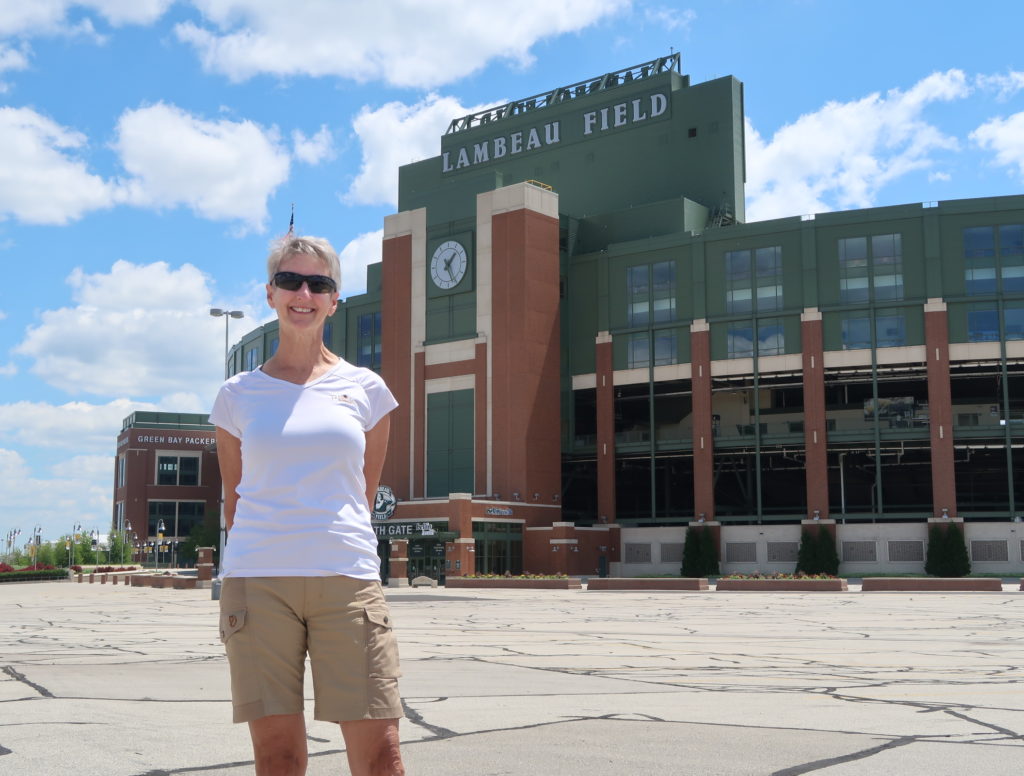 We have been busy. Since this is a part of the country that we have not explored before, we are trying to see as much as we can. Luckily with all the shutdowns we haven't missed too much. I would have loved to gone to the Herbert Hoover Presidential Library because I am trying to visit them all but it was closed. I also wanted to get into the Packers Hall of Fame but sadly that too was closed.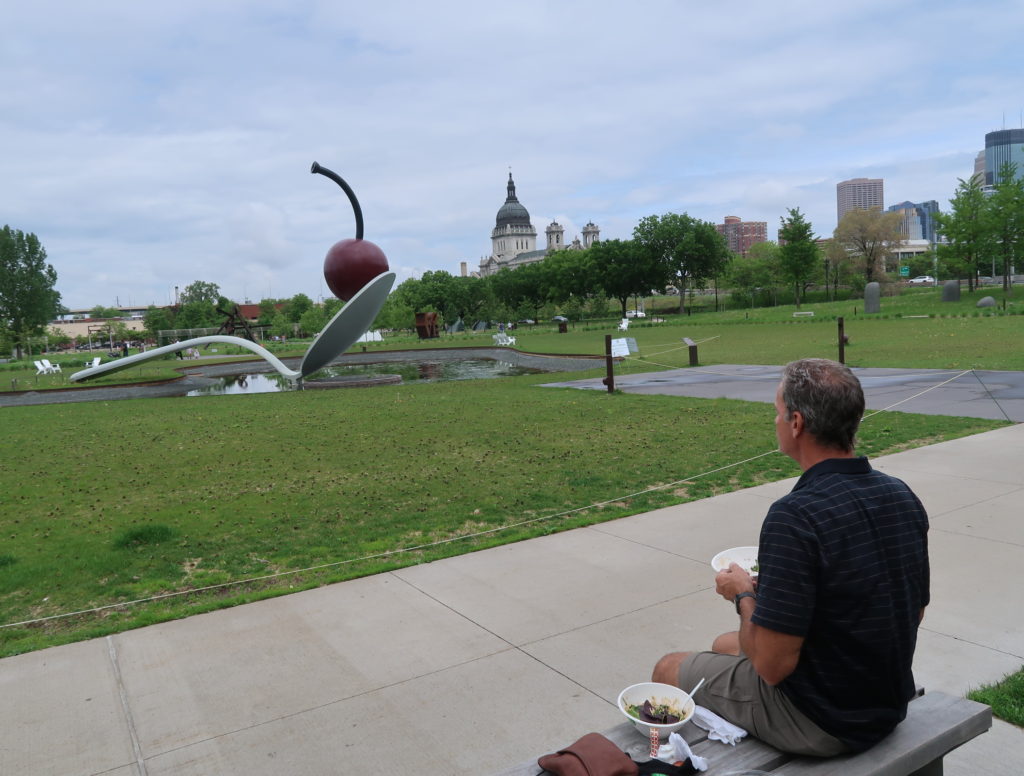 I left off in my last post that we were in Wisconsin. We did drive up to Minneapolis to see the sights. We stopped for a picnic lunch in a sculpture park to enjoy the safety of being outside.
From there we headed to Illinois were we were able to get in some bike riding. I have to share these fabulous pieces of yard art that we past along the trail. People are just so creative.
Strangely enough, after Illinois we headed back to Wisconsin. It's a long story but the short version is we were supposed to be attending a wedding. Once back in Wisconsin we headed for a day trip to Green Bay and to see Lanbeau Field. The motherland for this Packers fan.
We also got in some socially distanced kayaking on Lake Michigan.
Time to leave Wisconsin and spend some time in Michigan. We drove up north to the Upper Peninsula to visit our friends, Tim and Cathy Anthony. Kean was able to go out on an ATV with Tim and then we had them to our place for dinner. Nice to catch up with friends along the way.
So from there we land where we are currently parked. Petoskey Michigan. It is a really nice motor coach resort and we are thoroughly enjoying our time here. What a great place to spend the summer. It is beautiful, weather is nice and there is so much to do. There is a great bike trail along Lake Michigan and plenty of golf courses. We have pickle ball in the resort too.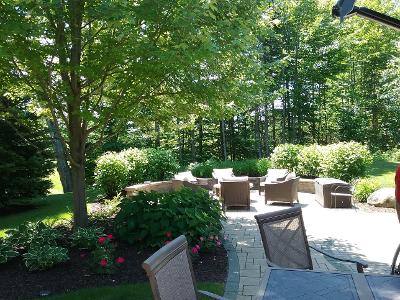 And the highlight of it all was our trip over to Mackinac Island. This has always been a bucket list item for me and it was a great day. We took our bikes over on the ferry and spent the entire day riding around, seeing the sights and had a nice lunch outside. The state just went to mandatory face masks the day we went over so it felt much safer having everyone masked. If you are ever in this neck of the woods, I highly recommend a trip over to the island. It is just beautiful. And no motor vehicles makes it so much better. Frankly, I have never seen so many bicycles before in one place as I saw there.
We leave here on the 21st and I will be sad. Oh, if only the summers lasted longer here.