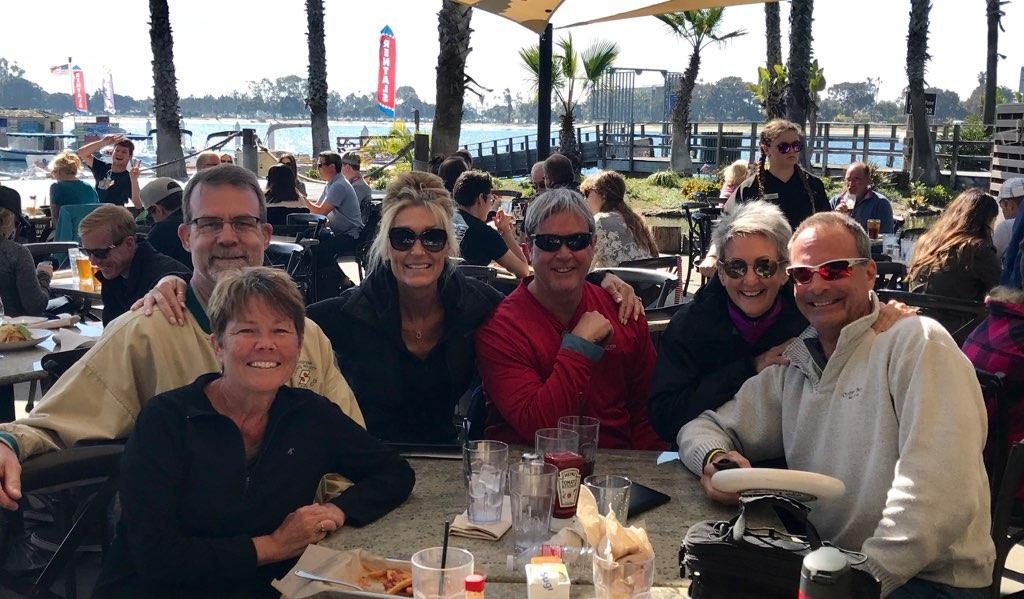 Well it has been almost a year since my last post and a very trying year it was. As most of you know by now, I fractured my wrist during a bike ride last June in Coeur d'Alene Idaho. I wasn't able to tolerate the cast so I went on some medication to get me through it. Unfortunately, the withdrawal from that medication was the worst thing that I have ever had to endure in my entire life. Fortunately, now almost a full year later, the symptoms of that withdrawal are almost gone.
Though some of the past year is a blur, I was able to get through it with the help of my dear husband Kean, who did his best to tell me daily that I was going to get through it and that I wasn't going to die. I also had my Sister-in-Law Karyn who was there for me everyday with a check-in text or a phone call when I needed a shoulder to cry on. Also there for me during this time was Kean's cousin and his wife, Scott and Anne. Scott would send me lovely photos everyday to brighten up what was a miserable time. And Anne, having gone through a similar experience, was there when I needed help in understanding what was happening to me. I cannot thank all of you enough. They are all in the photo above. I love you all.
So, with the year that I want to forget behind us now, it is time to restart our life again and along with it, this blog. I do have some great photos of last year but it will be too hard a process to go back and relive so let's just take this forward and not dwell on the past.
We are currently in Canyon Lake TX, about an hour north of San Antonio. I will catch you up on what we are doing soon.